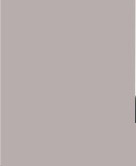 Our attorneys are available for representing your interests in trial, inside as well as outside the courtrooms. We aspire to have an attorney specialized in the area you require in your vicinity. Due to the unity that CyberBufete.com represents you're not only counseled by the attorney assigned to you, your case will be evaluated and assessed by our whole cast of attorneys, offering you the best service possible. Although we only mention judicial representation in the title, this doesn't exclude other litigious activities that happen outside courtrooms, like representation in the Ministry of Labor, Intellectual Property Agencies, arbitrations, etc.

Cost: to be convened accordingly.

If you wish to obtain more information, please click here.