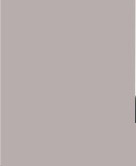 Here in CyberBufete.com we don't simple draft documents. We analyze your situation and your needs in order to advice the type con contract most beneficious for you or your company. We, at CyberBufete.com, guarantee you that your contract will be unique and adapted to your needs and not just a carbon copy of some pre-drafted forms. The contracts are drafted, processed by the state Bar (Colegio de Abogados) and arrive at your hands ready for entry in any Notary or Registry offices. The contracts are sent via courier to your address with no extra charge (only applies within Venezuela). The contracts are finished within 6 working days and given to the courier service.

Cost: Contracts have the cost established for them by the internal statutes (Reglamento Interno Nacional de Honorarios Mínimos). If you want us to calculate your contract or document, please click here.

If you're interested in getting a contract or document drafted by us, please click here.